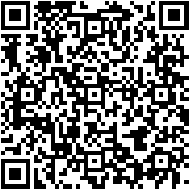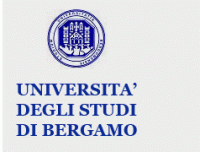 The University of Bergamo was funded in 1968. Nowadays, the University of Bergamo, thanks to its constant drive for the renewal and broadening of its structures and of the courses that it offers, consists of six faculties (Economics; Educational Studies; Engineering; Foreign Languages and Literatures; Humanities; Law). The strengths of the University of Bergamo are the wide range of courses offered (also through E-learning projects), the excellent use of the numerous laboratories available to students, the ambitious research centres, and, last but not least, the fact that the University operates in one of the most dynamic of the Italian areas, from both a cultural and an economic viewpoint.
The Centre of Research on the Complexity (Ce.R.Co) promotes interdisciplinary research in the field of anthropology and epistemology of human and natural complexity and constitutes a relevant scientific reality at the University of Bergamo. Distinctive feature of the Centre is that the goal is to examine productively the intersections of social, human and natural sciences by providing an adequate theoretical, methodological and critical approach based on the scientific background of the studies in complexity. Major research foci are: epistemology, geopolitics and anthropology of borders and of urban spaces; globalisation and complexity; transnational migration and post-colonialism; ethnic, national, cultural and linguistic identities; borders representation and perception; anthropology of the contemporary; epistemology of geopolitics; epistemology and sciences of complexity.
Ce.R.Co has developed an interesting scientific and cultural cooperation with Italian universities as well as with international institutions. In particular, the Centre has established a scientific and cultural cooperation with the Nijmegen Centre for Border Research (NCBR) – The Netherlands.
People in charge of the project:
Chiara Brambilla: mailto
Gianluca Bocchi: mailto
Address:
Centro di Ricerca sulla Complessità (Ce.R.Co)
Università degli Studi di Bergamo
via Salvecchio
19 24129 - Bergamo - Città alta
Phone: 0039 035 2052236, Fax: 0039 035 2052221
Email: cerco(at)unibg.it
---