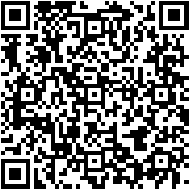 The University of Eastern Finland is a multidisciplinary university, which offers teaching in more than 100 major subjects. With approximately 15,000 students and 2,800 members of staff, the UEF is one of the largest universities in Finland. The university's campuses are located in Joensuu, Kuopio and Savonlinna.
The Karelian Institute (established in 1971) is a social science and regional research unit of the University of Eastern Finland. Research activity in the Social Sciences derives its orientation from the University's location within a sparsely populated northern periphery, close to the Russian border. The Social Science Department has the focus on the following four main fields: European Spatial Development; Changing Peripheries (rural research, regional economic research, studies of labour markets and unemployment); Identity and Power (ethnic relations and politics and civil society); and Russia and Borders.
Foreign Languages and Translation Studies at the University of Eastern Finland has a staff of ca. 65 full-time university teachers and researchers teaching courses in modern languages, cultures and translation. Now part of the School of Humanities at the newly found Philosophical Faculty, it is the only University department in Eastern Finland offering degrees in the Humanities. The Department has been in charge of several major research projects (funded by the Academy of Finland) and hosts regularly international and national conferences.
People in charge of the project:
James W. Scott: mailto
Jussi Laine: mailto
Ilkka Liikanen: mailto
Jopi Nyman: mailto